WARNING:
IF YOU CONTINUE, YOUR COMPUTER MAY SHOW EFFECTS SIMILAR TO THIS POOR THING!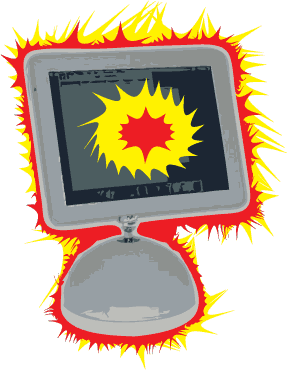 Quick! Go back to the main page before your computer has a CPU attack!




Is that all? My computer is usually that hot!
Oh so you think you can handle it? Well ok... here is the testing build's current home.
Community content is available under
CC-BY-SA
unless otherwise noted.